Come forward with ideas to make Helsinki the best hometown on the planet
Tell us how you visualize Helsinki in the future!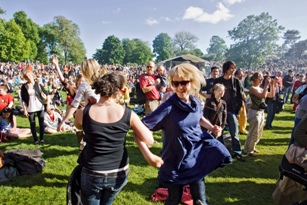 What kind of Helsinki would be a good hometown and community of residents? What do business enterprises expect from Helsinki? How to improve services and enhance welfare? How to develop participation and city life?
We invite all residents, actors and visitors to introduce their ideas to shape the future Helsinki.
To gather ideas, the City opens a web think tank where everybody can freely introduce their ideas and comment on others'. The think tank is accessible until 17.6.2012.
The ideas compiled in the web think tank will be put to use when the City departments and utility companies prepare their proposals for the City's strategy programme for the next council term 2013-2016. The new council will decide on Helsinki's objectives and on the most important development priorities in spring 2013.
Welcome to the web think tank!

Jussi Pajunen
Mayor
If you have any technical difficulties please contact our service provider Fountain Park.